Neoclassic

Palazzo del Governatore Parma

28 September 2016
-
16 Januaryr 2017
Destruction room installation
2016

Broken marble, wall mounted mirror, projection with sound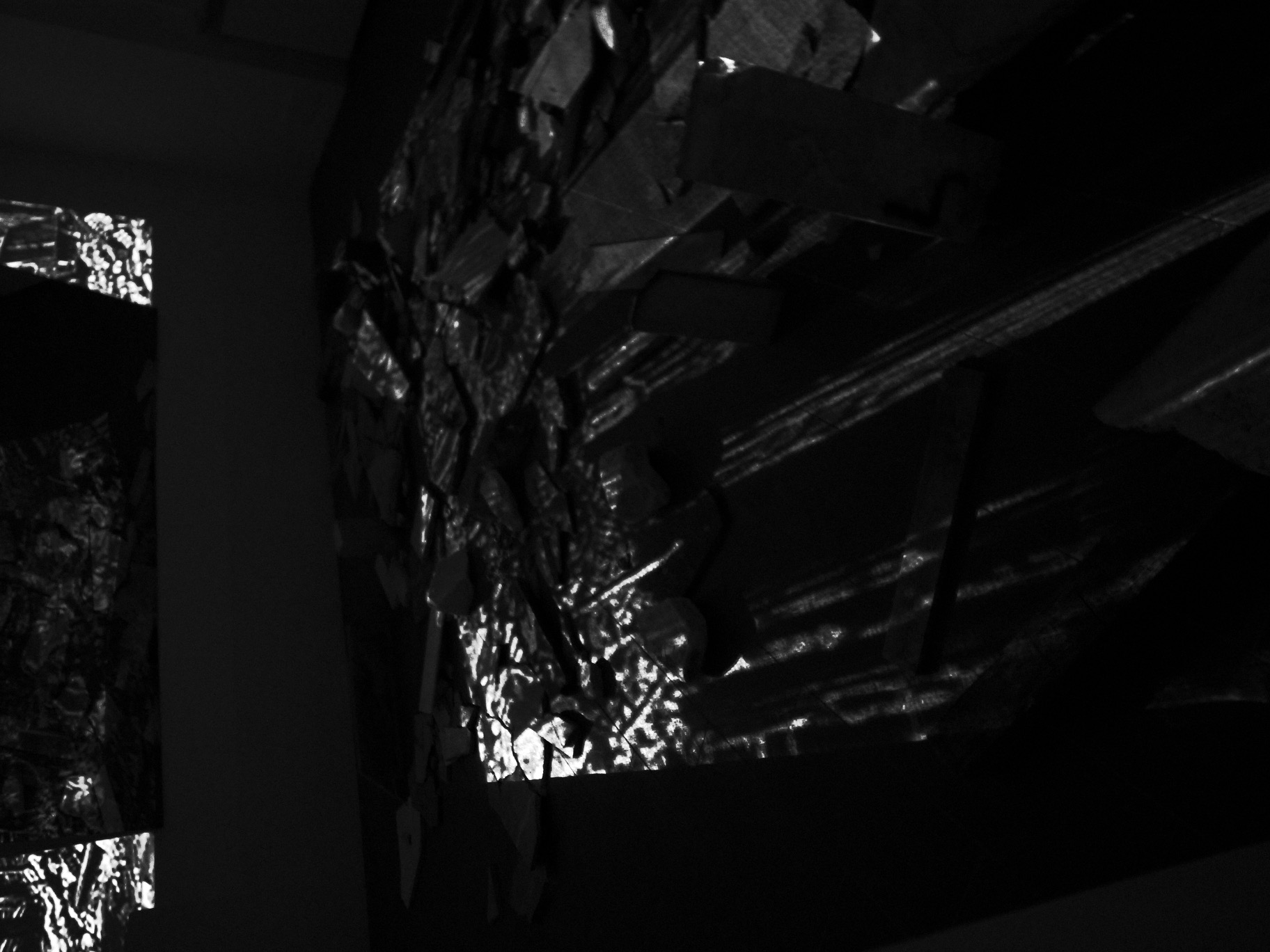 Neoclassicism in Fashion
2016

740 X 600 CM
8 Pieces pigment print on metal
Gold room installation

2016

250 X 250 CM
24 Karat gold leaf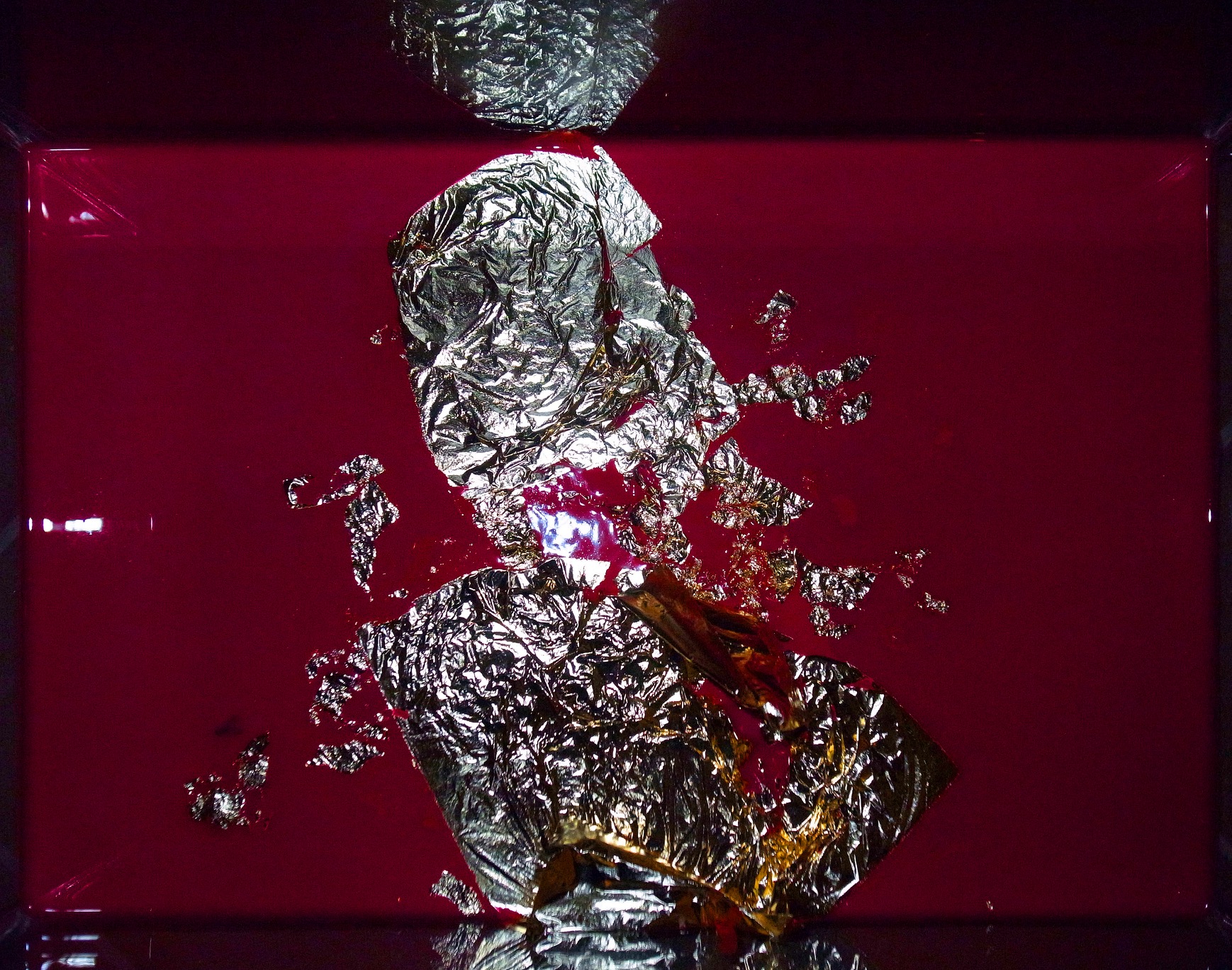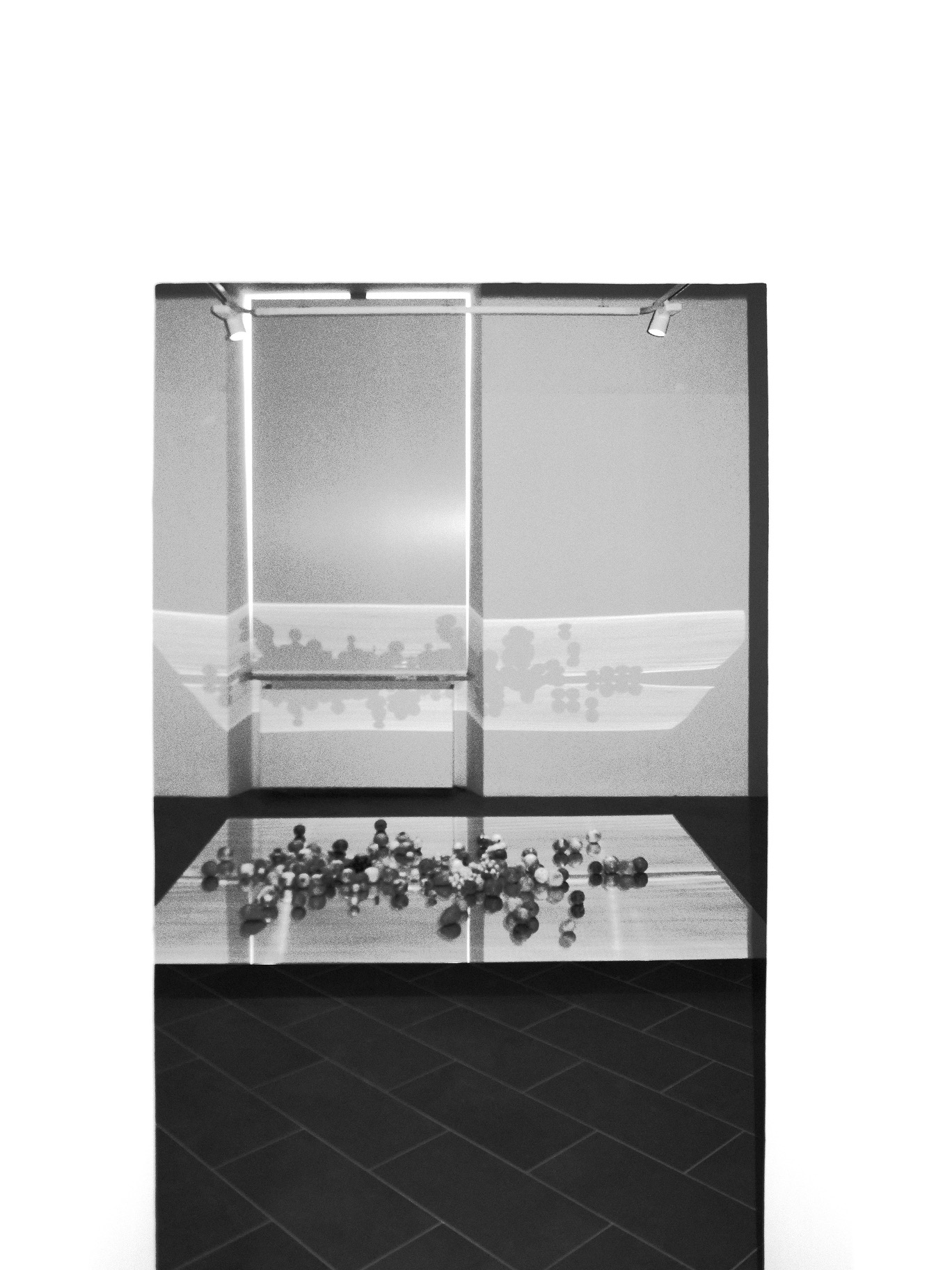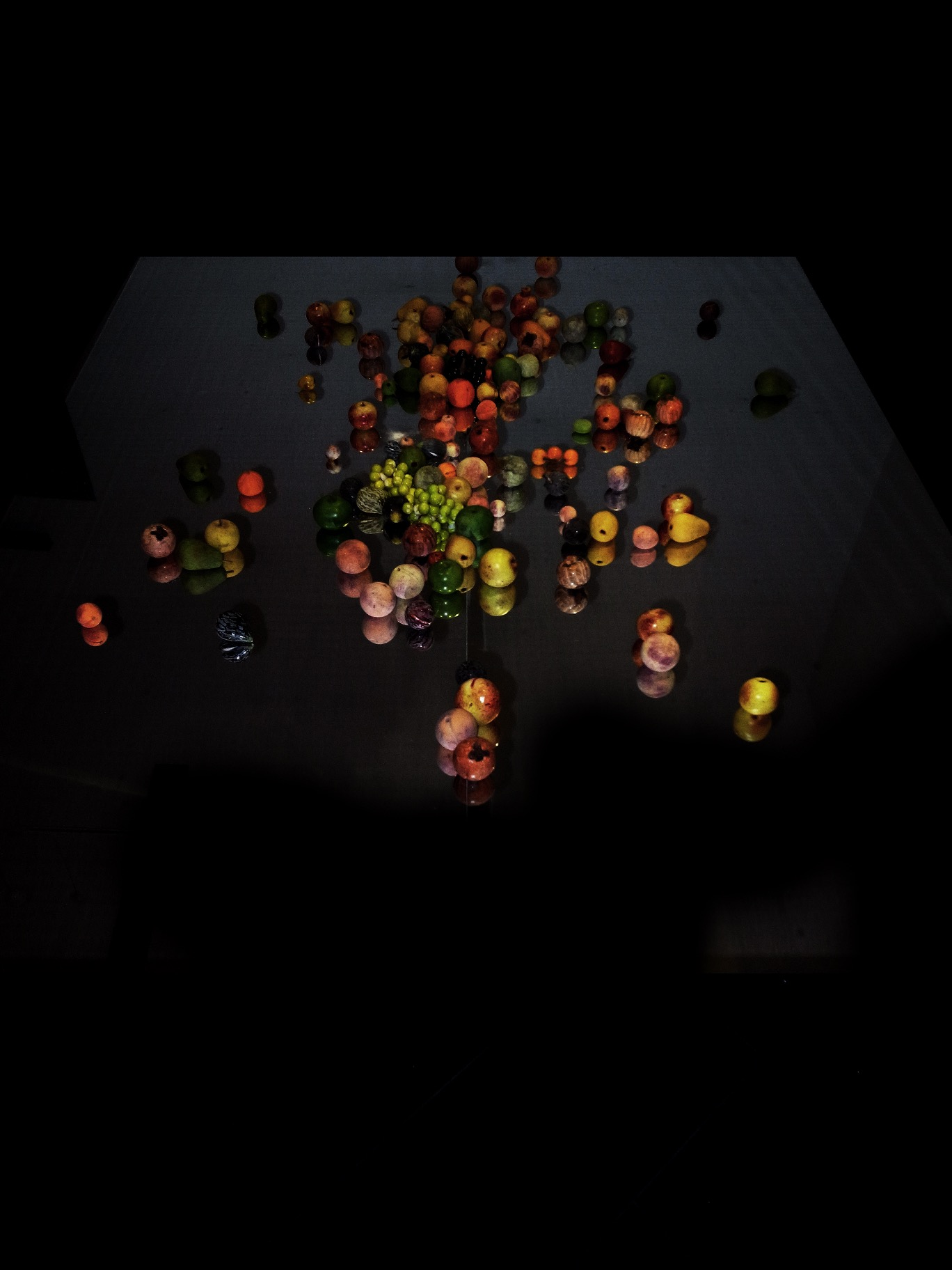 Marble Fruit installation
2016

220 X 260 CM
Coloured carrara marble on mirror
Black mask installation
2016

Two masks in plaster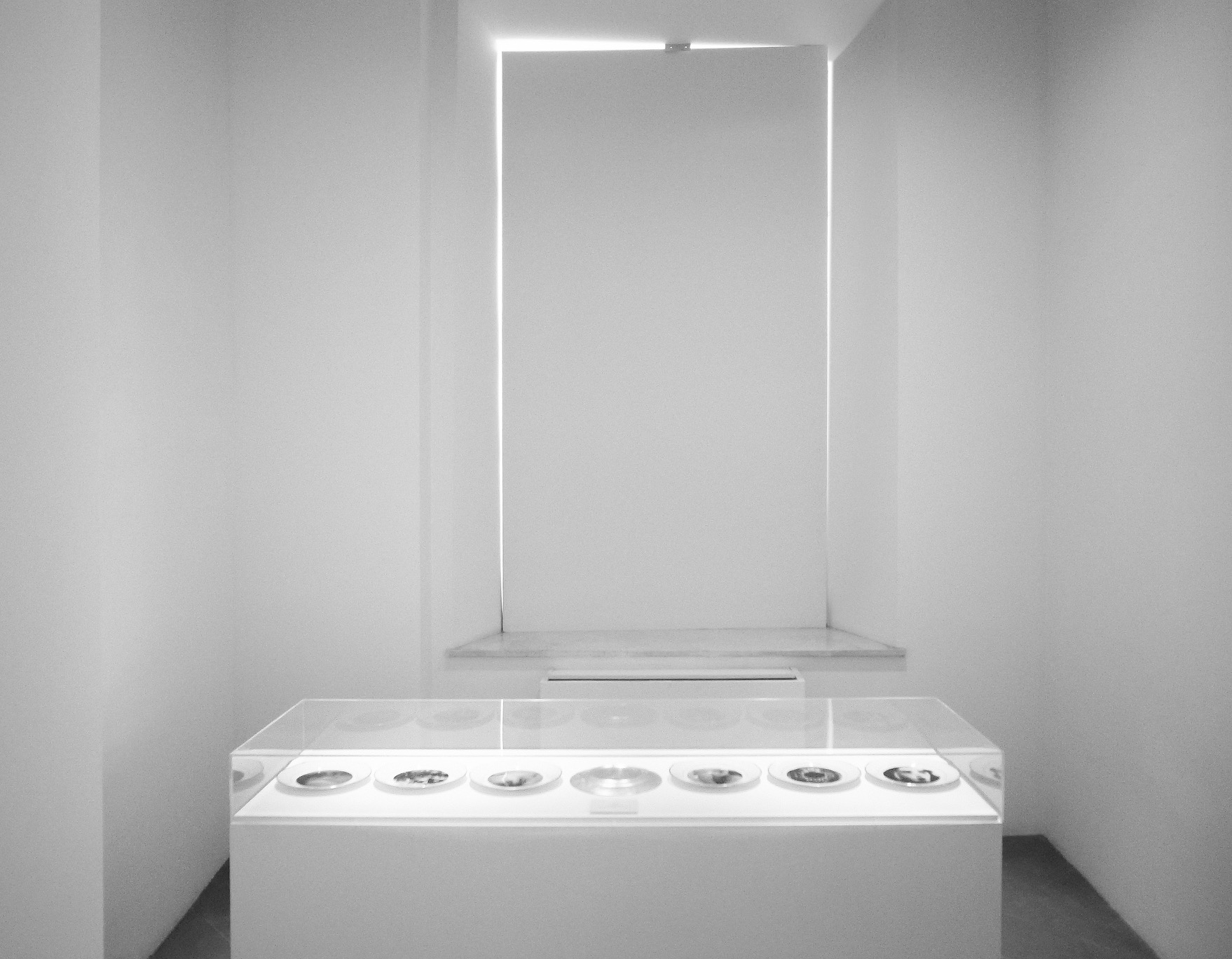 Neoclassic plates
2016

Ø 25 CM,
12 Plates Heat transfer print on plate
The Fall I, Napoleon Bonaparte, Russia, 1812.
2016

85 X 104 CM
2 Pieces pigment print on metal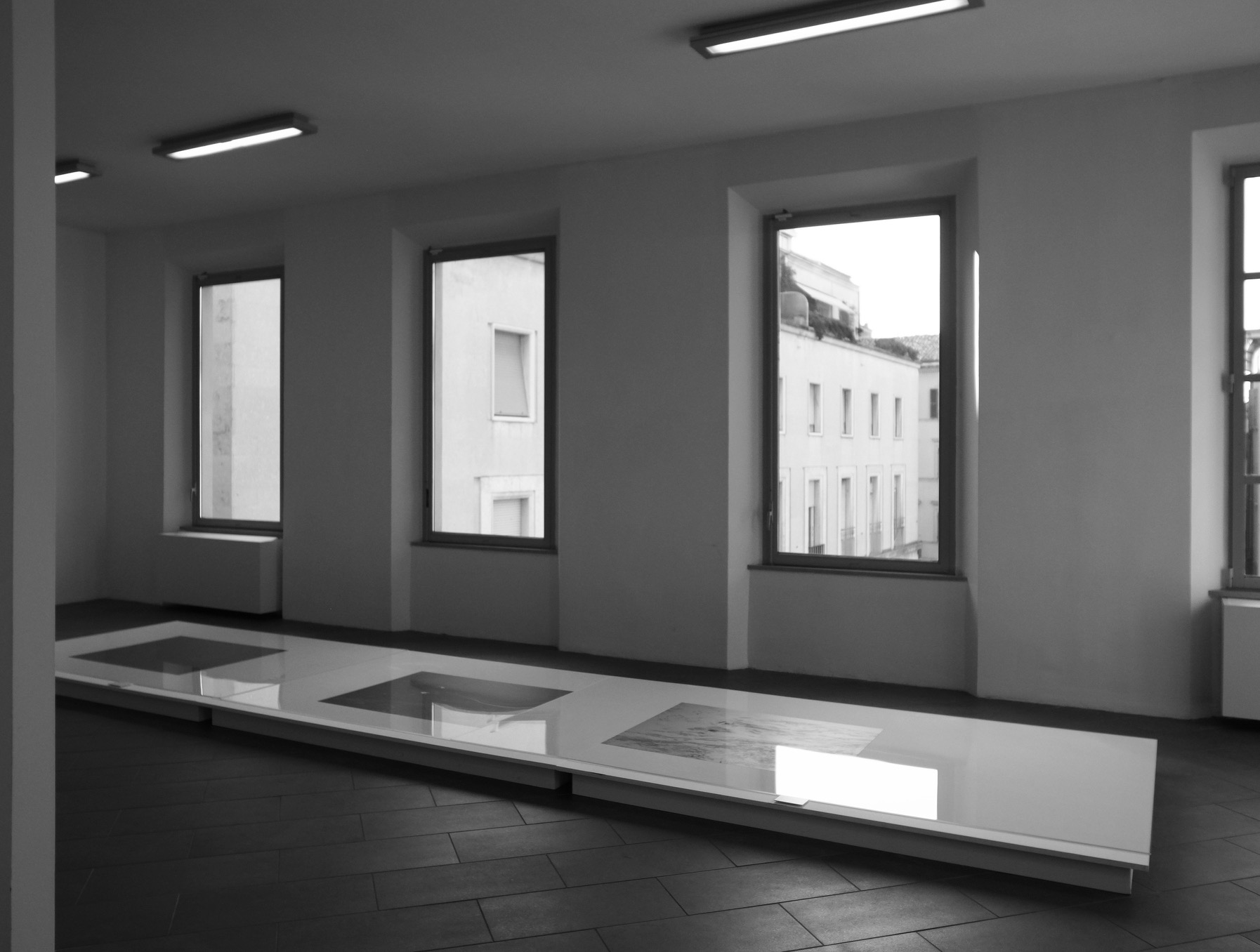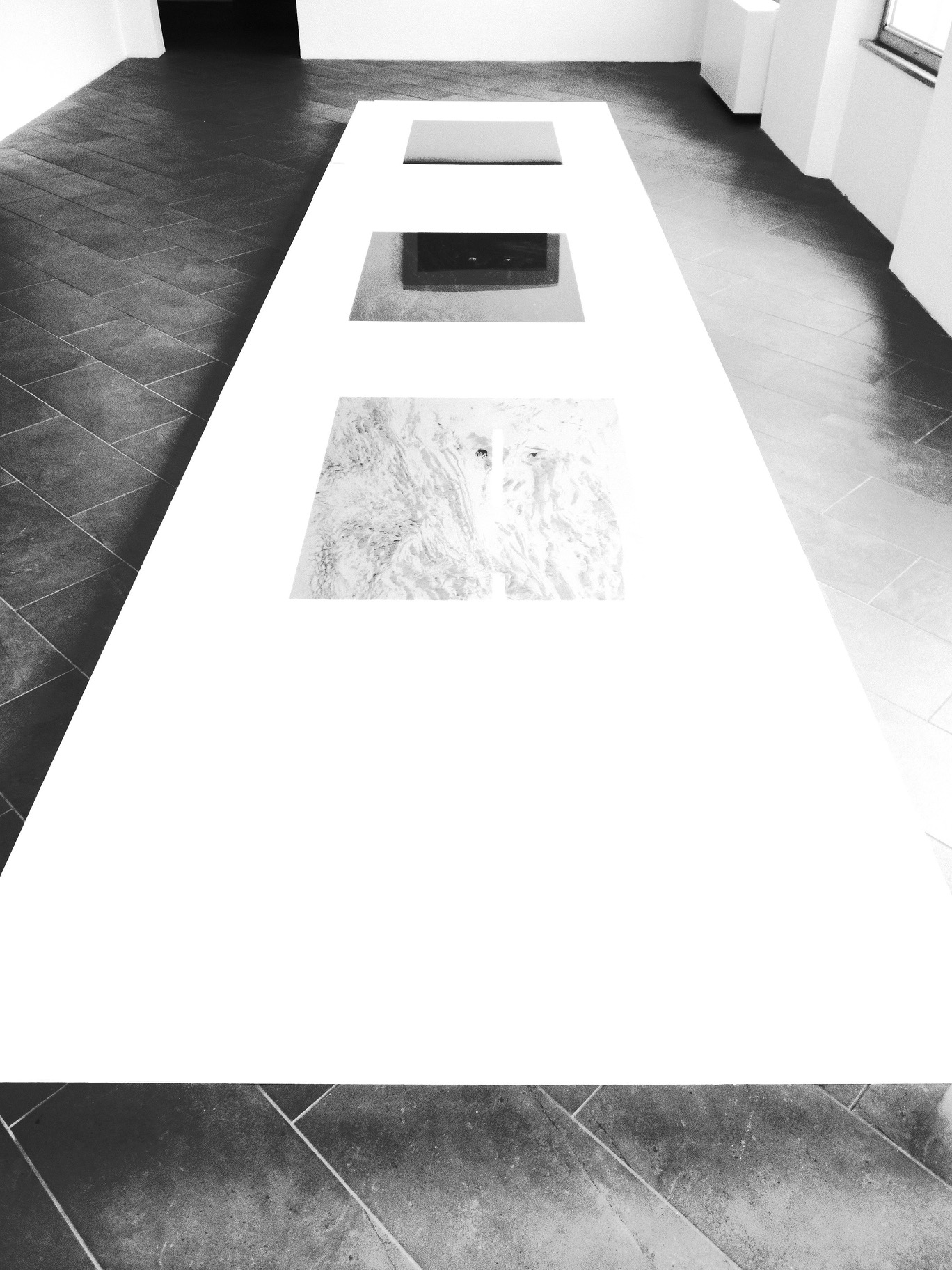 Birth of the world creation 2
2016

100 X 100 CM
2 Pieces pigment print on canvas
The Coronation Of Napoleon. Jacques-louis David, 1805–07, Louvre, Paris.
2016

250 X 190 CM
Pigment print on canvas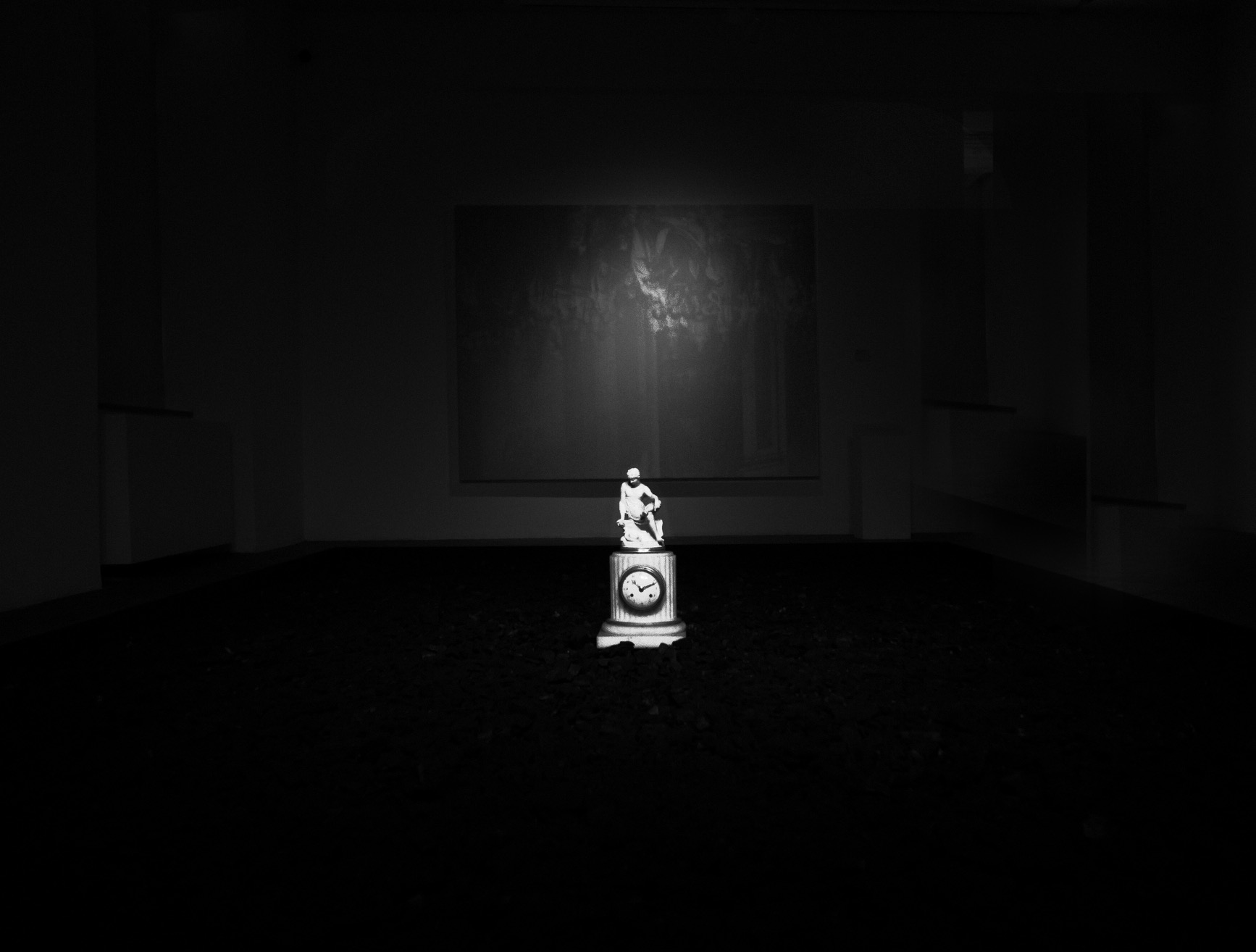 Tokyo Flowers, 2012
2016

90 X 100 CM
Pigment print on canvas
Nude 2, Date unknown
2016

180 X 237 CM
Pigment print on canvas
Anatomy, 2012
2016

84 X 63 CM
Pigment print on canvas
Ayako Yoshida, 2012
2016

45 X 36 CM
Pigment print on canvas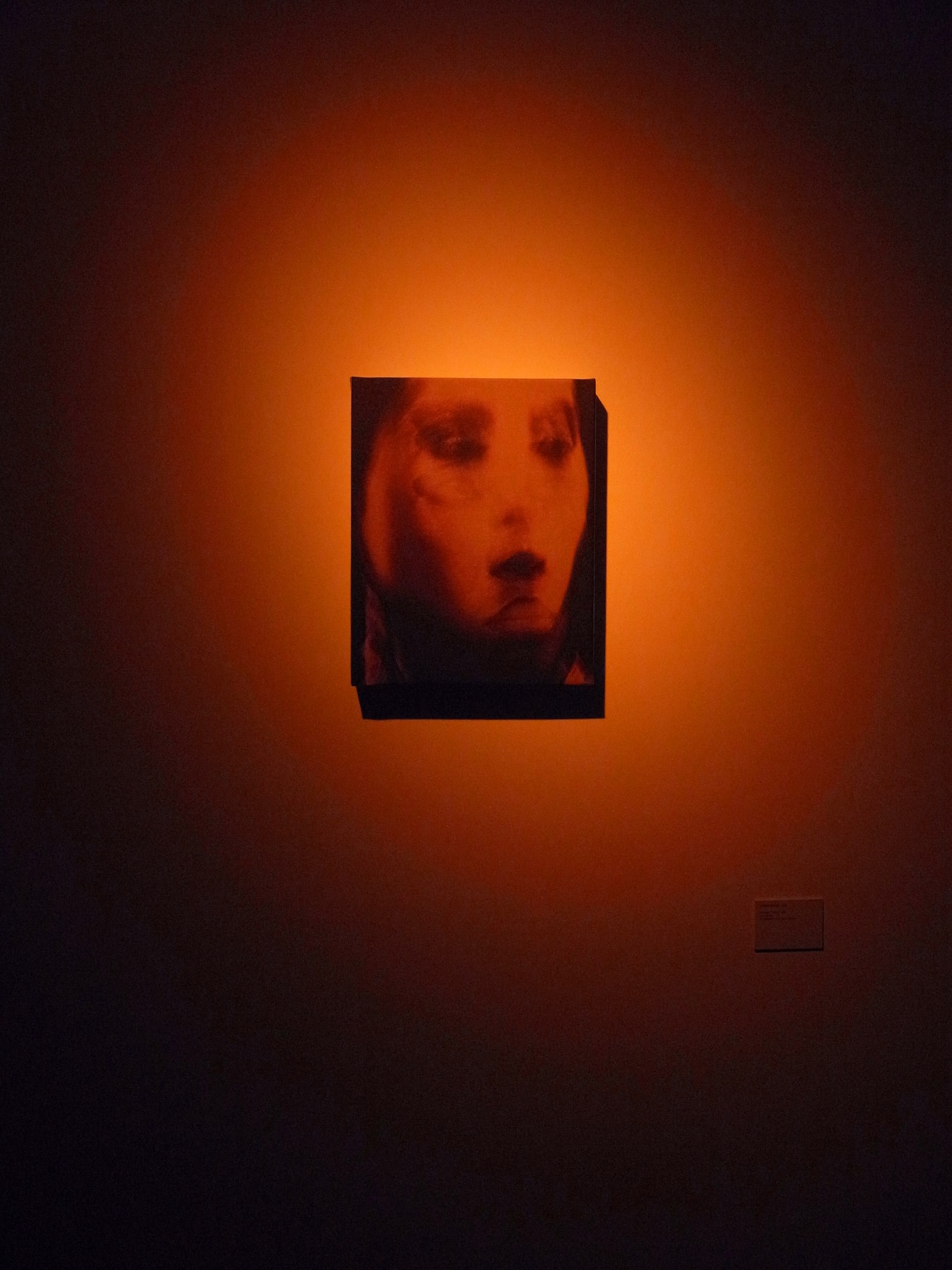 Gustave Courbet,
Die Schlaferinnen, 1866. Nude, 1977
2016

130 X 169,5 CM
2 Pieces pigment print on canvas
Kyoto Nude, Japan 2012
2016

190 X 210 CM
Pigment print on canvas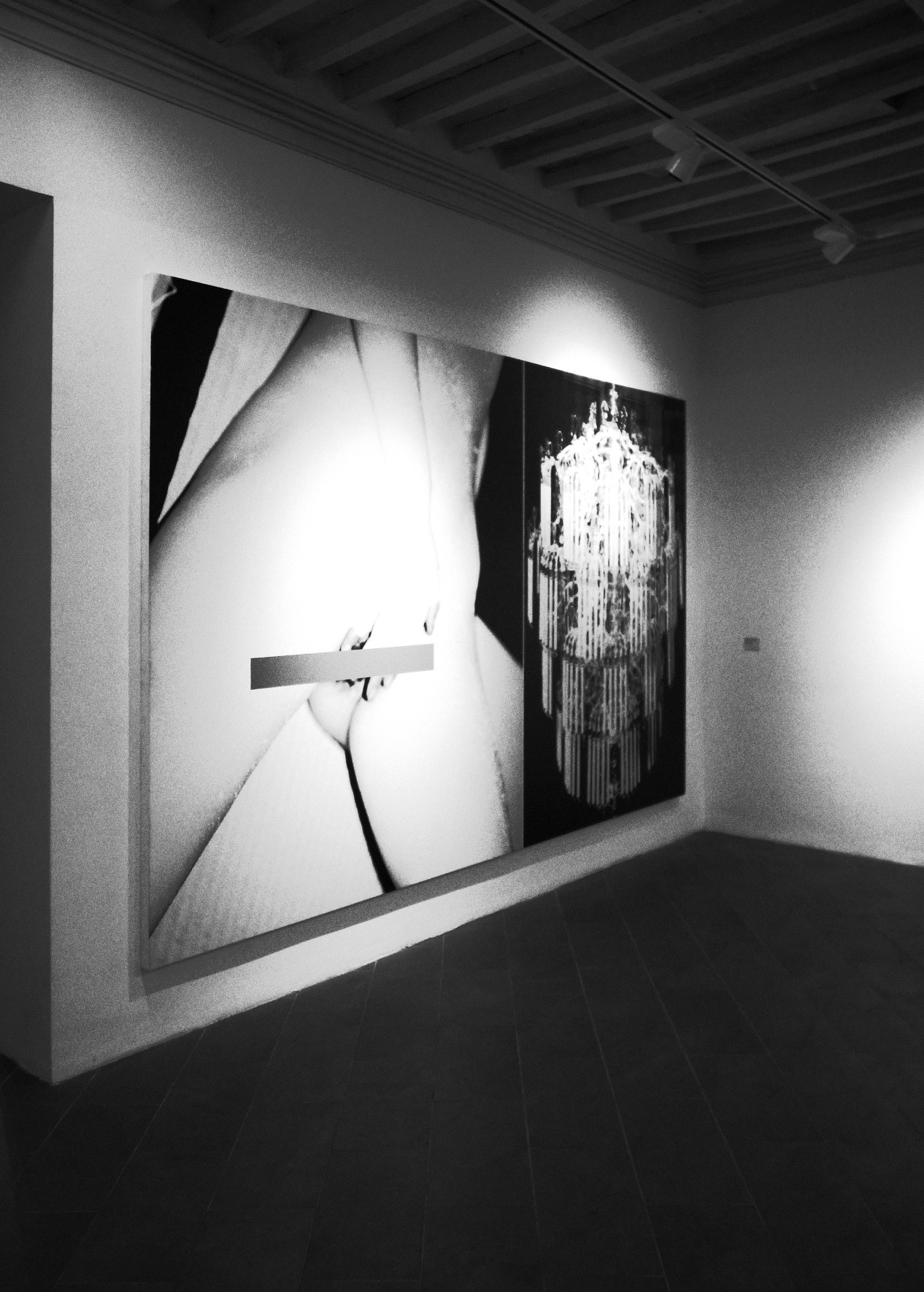 Kyoto nude censored, Japan 2012. CHANDELIER, New Reich chancellery, Albert Speer, 1939.
2016

401 X 250 CM
Pigment print on canvas
Untitled, Date unknown Anonymous, 1975
2016

170 X 224 CM
Pigment print on canvas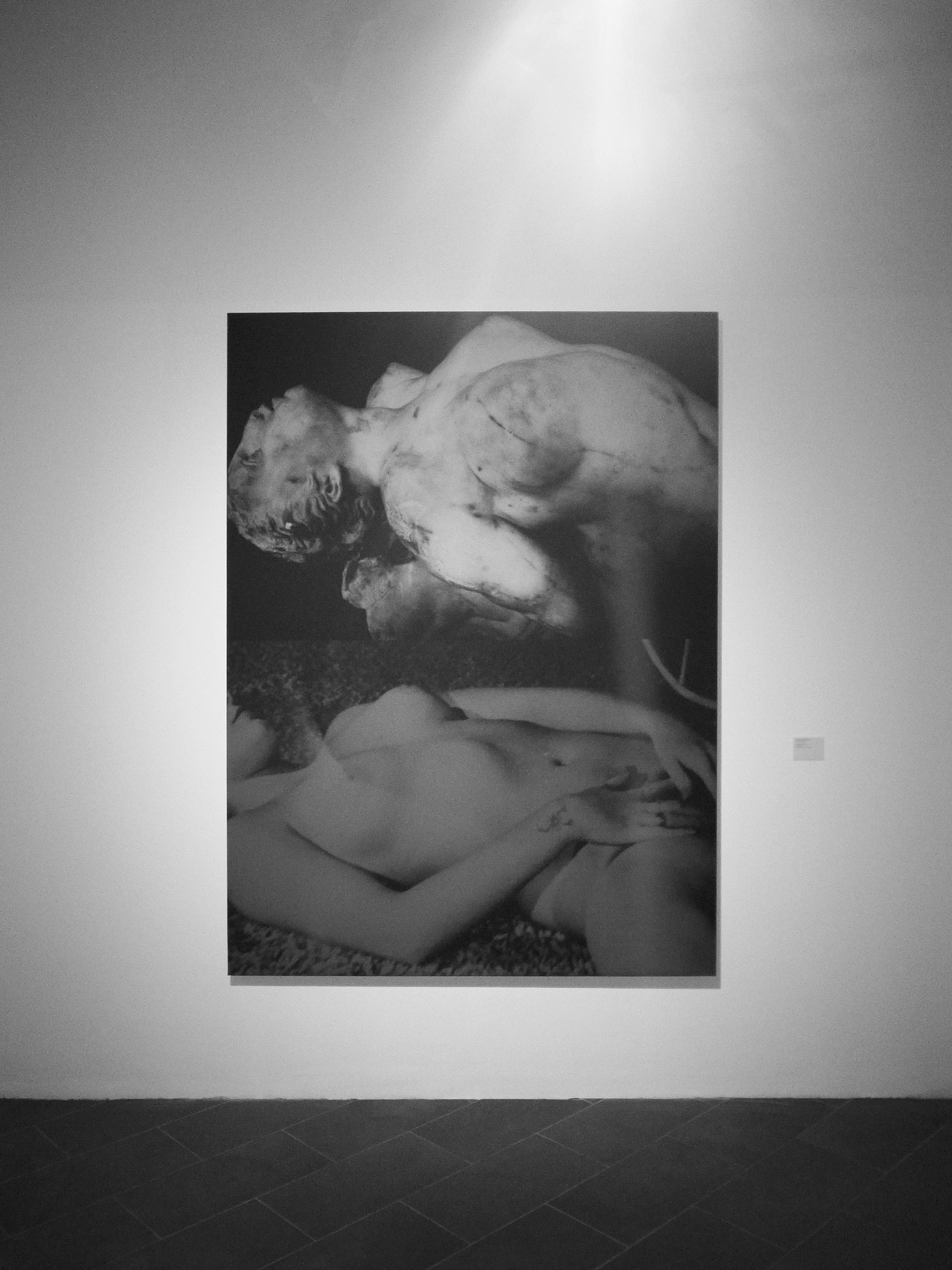 Nude Face, 2014
2016

225 X 175 CM
Pigment print on canvas
Censored Nude, 2014
2016

128 X 232 CM
Pigment print on canvas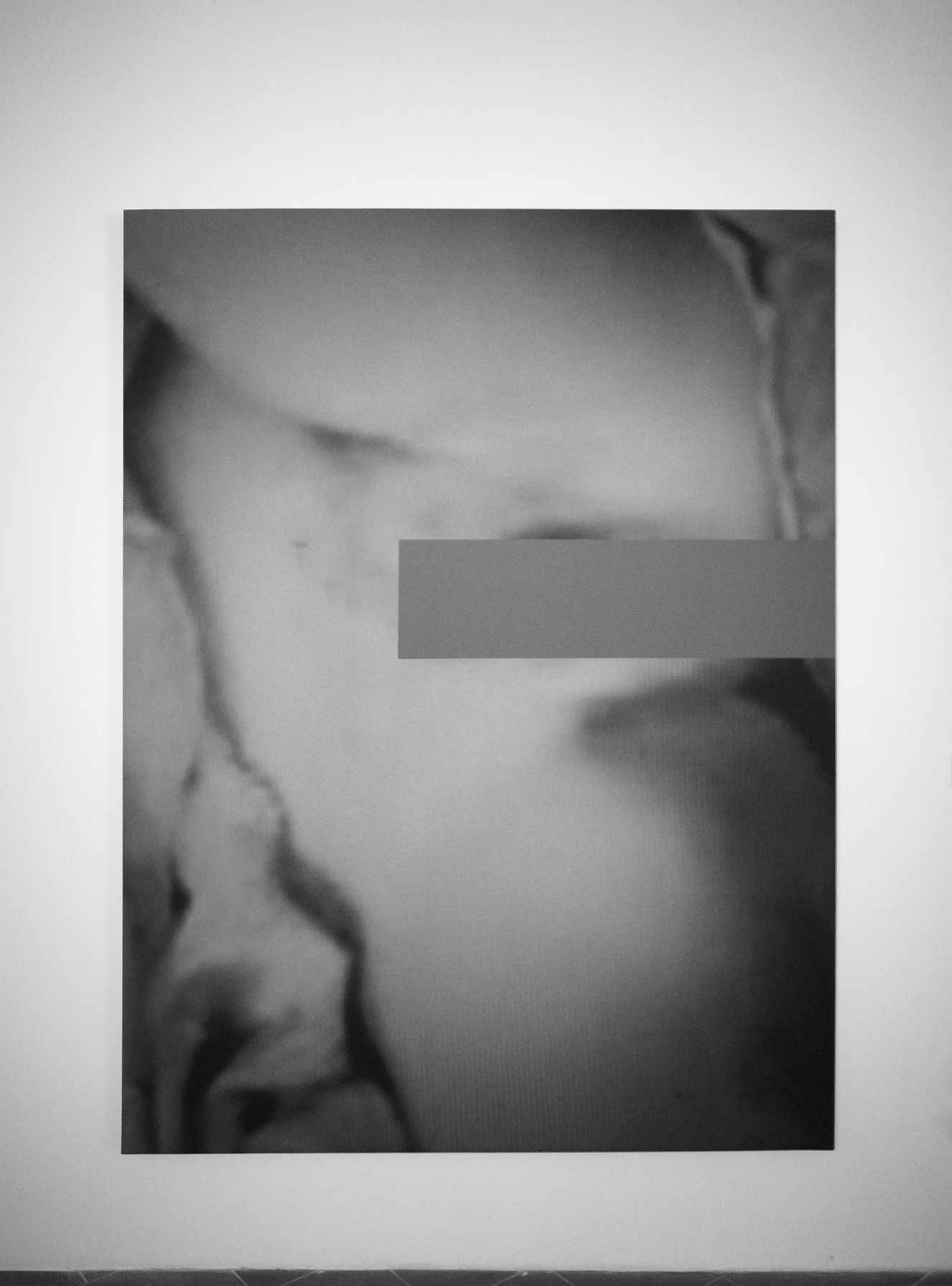 Matteo-Treglia-Coppia-Di-Infule-Del-La-Mitr A-1713-Argento-Argento-Dor A-To-Oro-E-Diamanti-Smeraldi-E-Rubini

Anonymous, Year Unknown
2016

180 X 126 CM
Pigment print on canvas
Mother And Child, 2014 The Kiss, 1973
2016

345 X 230 CM, 2 Pieces
Pigment print on canvas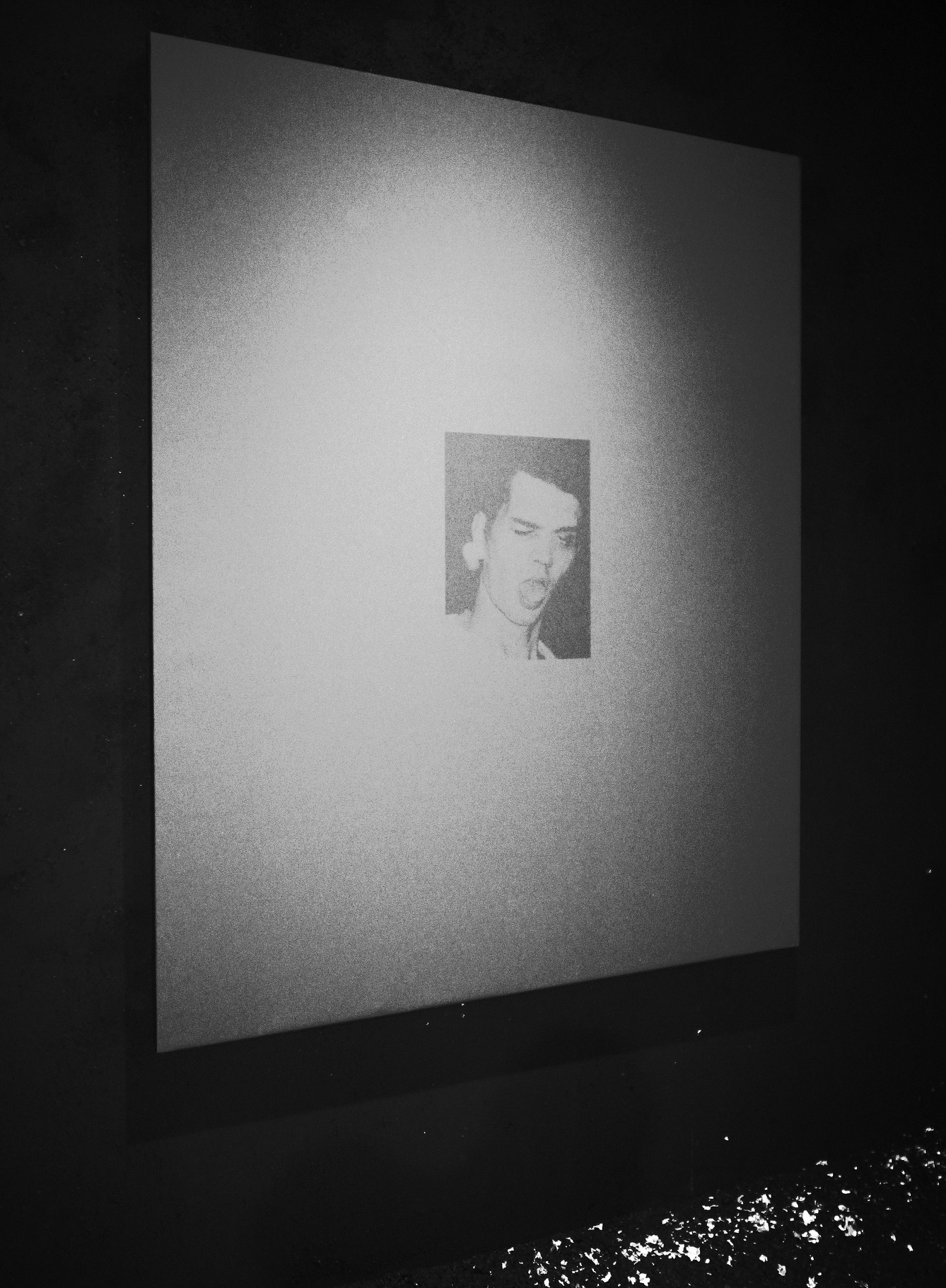 Vienna 2, 2012
2016

150 X 190 CM
Pigment print on canvas
Ayako Yoshida, Venice, 2010
2016

250 X 180 CM
Pigment print on canvas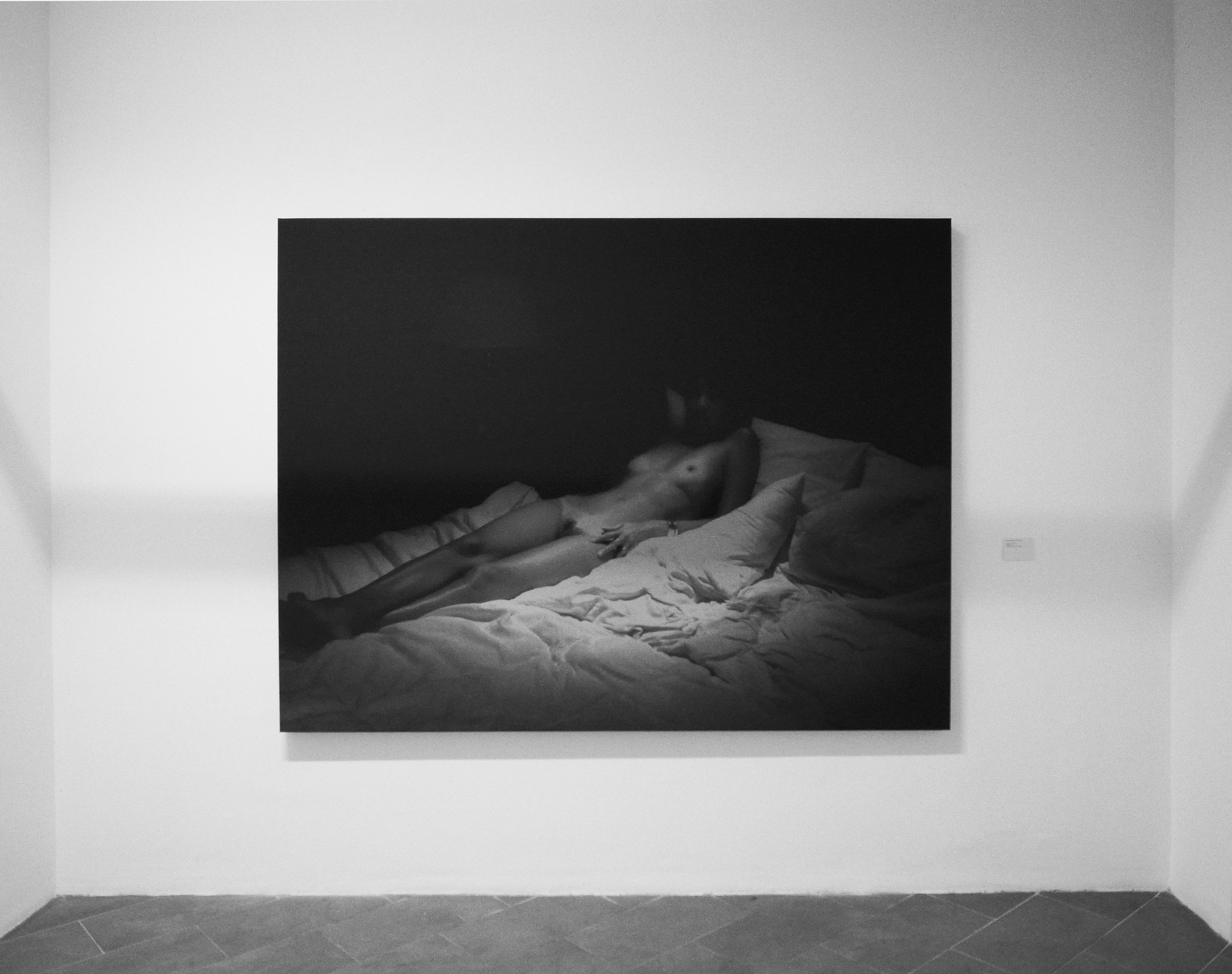 The Torso Of David. Life-Size. 1923. Galleria Borghese, Rome (CAT. NO. 17)
2016

126 X 178 CM
Pigment print on canvas
St. Mary Magdalen Nude, Date Unknown
2016

106 X 179 CM
Pigment print on canvas
Joseph GOoebbels Smile I, 2012
2016

180 X 180 CM
Pigment print on canvas
Hitler's Reich Chancellery Albert Speer, 1905 – 1981.
2016

176 X 180 CM
Pigment print on canvas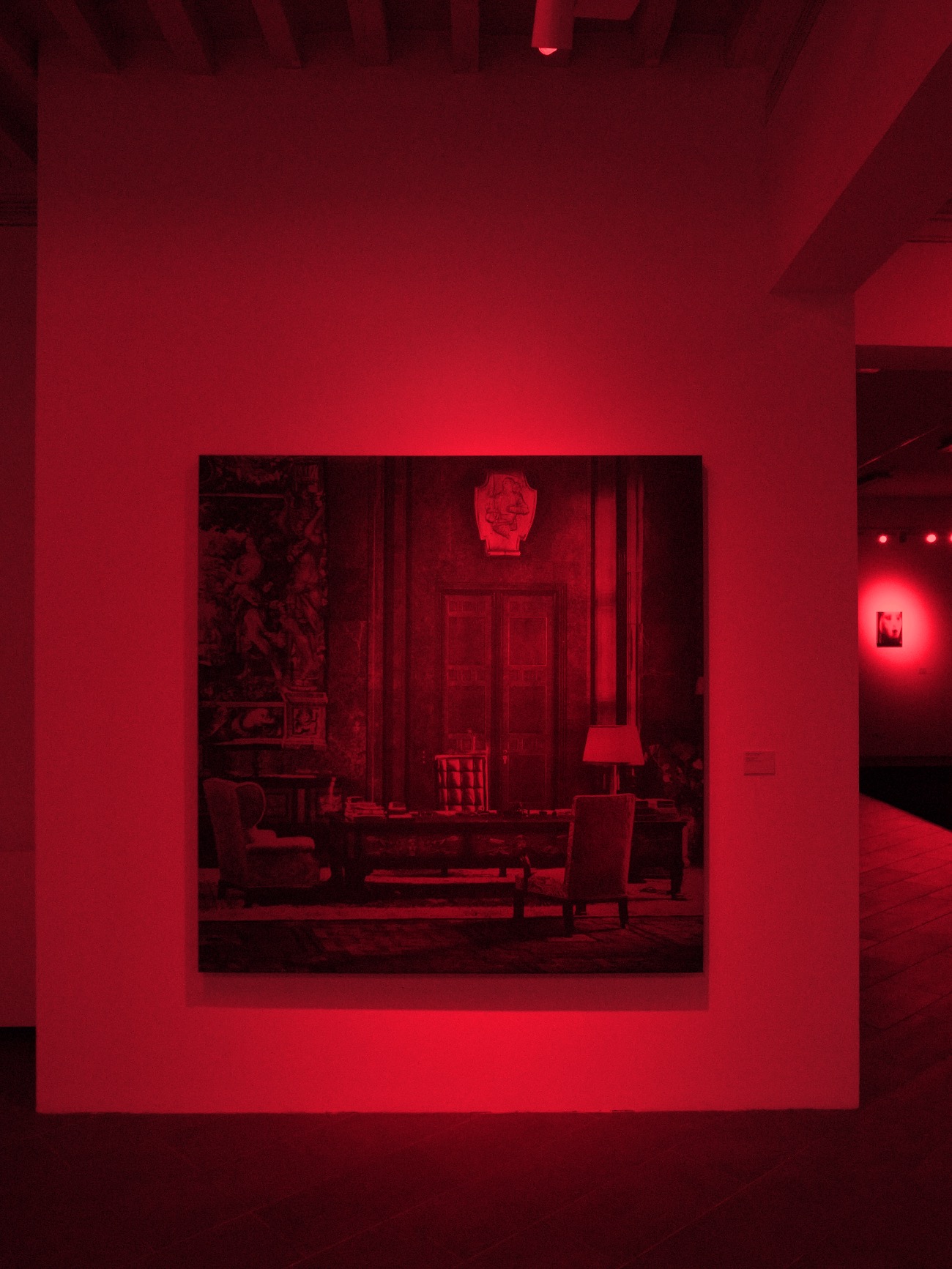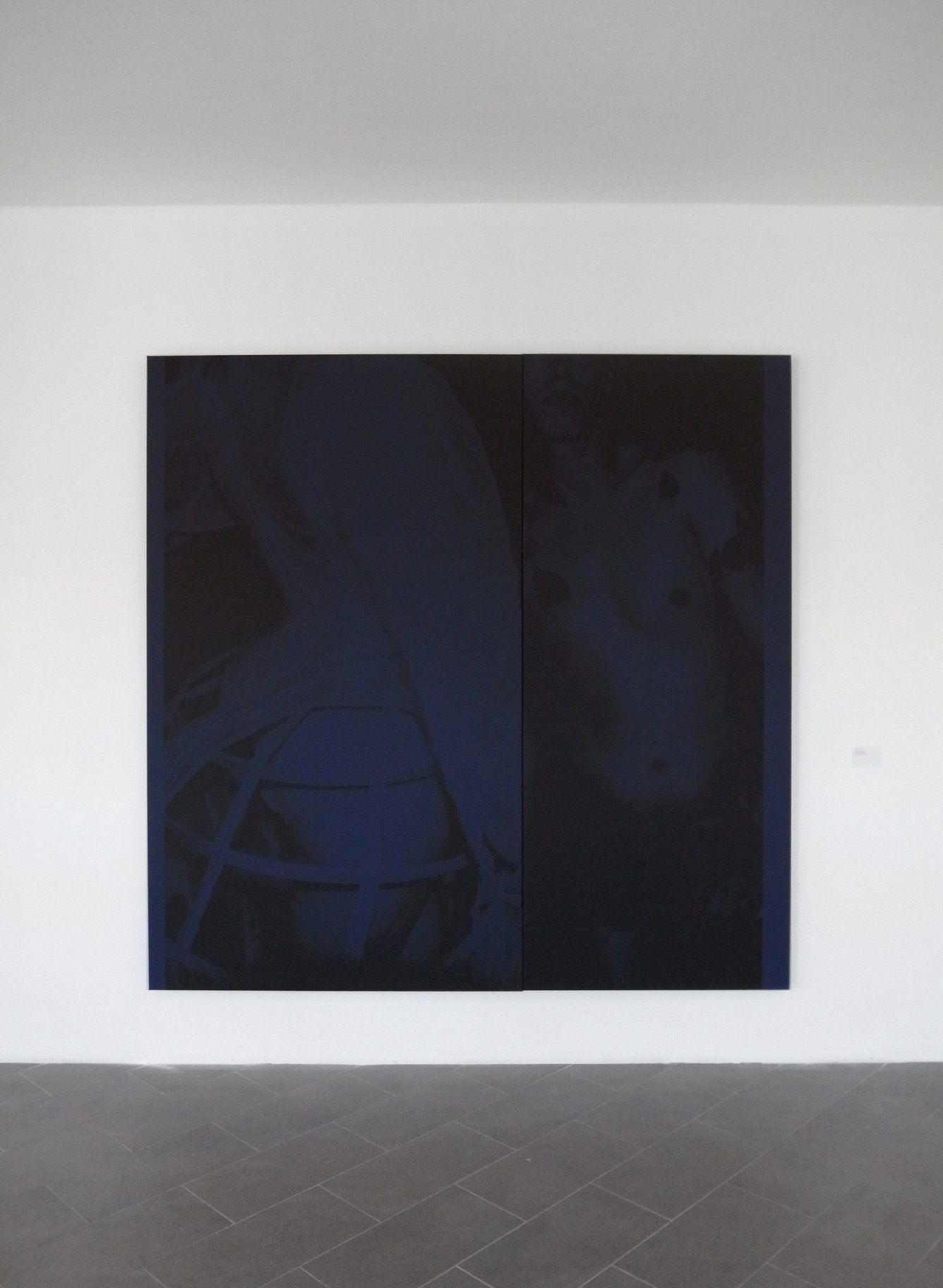 Vienna 1, 2012
2016

252 X 250 CM
Pigment print on canvas
Vatican City 4, 2012
2016

150 X 230 CM, 2 Pieces
Pigment print on canvas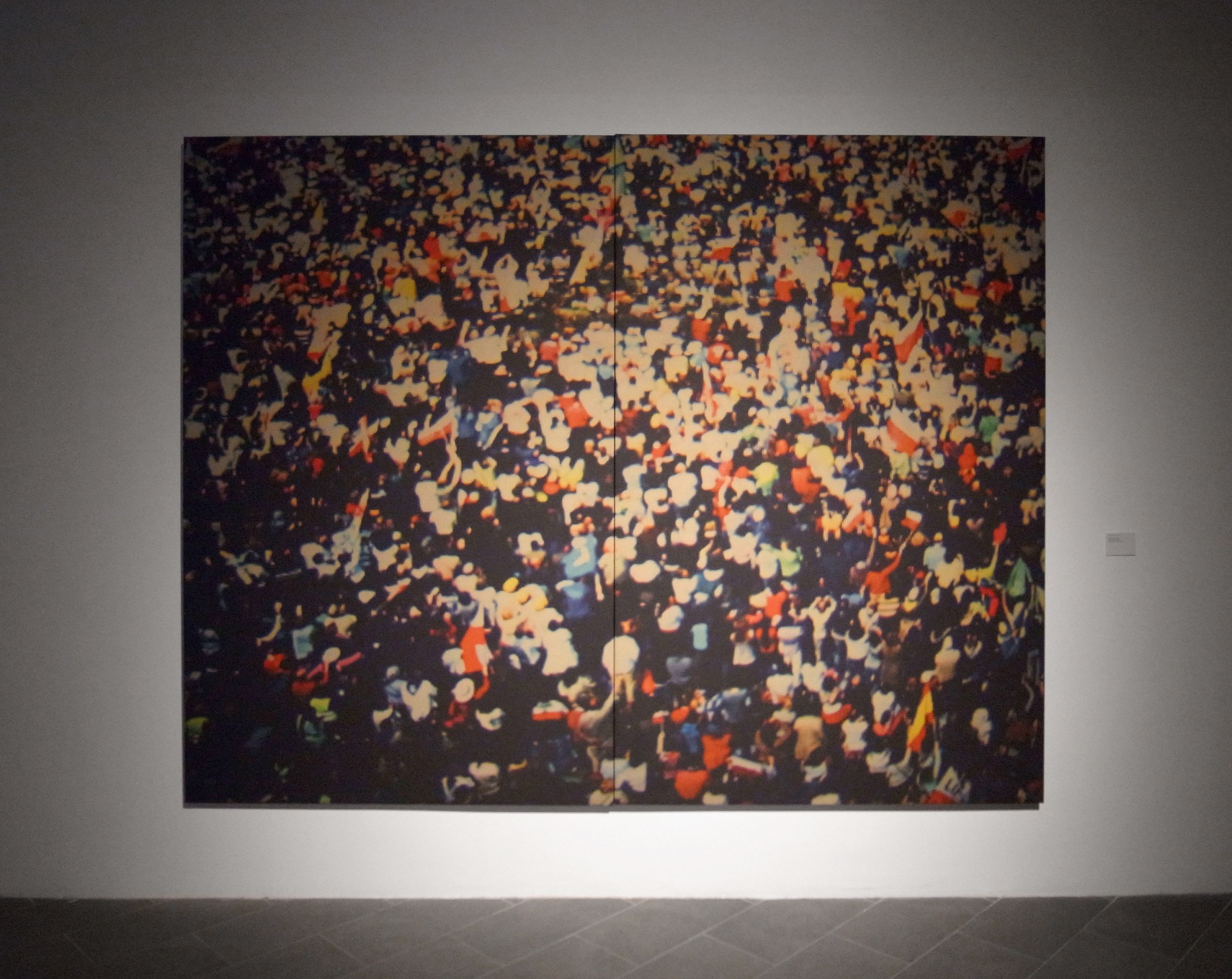 Jacques-Luis David's coronation of napoleon and Josephine is the pure definition of neoclassicism. From early Olympia to the 20thcentury, neoclassicism has survived. Empires were built and crumbled. The style remains even today in fashion and design. Gianni Versace's image was built around neoclassicism. History tells us that "grandeur" is destined to fail. Which is the essential part of this exhibition and project. From Rome to Napoleon, to Hitler's the empires and images, they all have been destroyed. The remaining fragments and ideology should remind us that each one of them was seeking perfection. Albert Speer's Olympia stadium in Berlin hosted the most spectacular Olympic games. Dedicated to neoclassic perfection. The global neoclassic dream shortly after was destroyed. Many artifacts survived and demonstrate the dream of perfection.

The images and sculptures created for this exhibition are my personal analysis of the neoclassic style. The gigantic sculpture that we see in fragments have all been carefully built and consequently destroyed for this exhibition. The beauty of the surviving pieces remind me of the Pantheon and the Greek acropolis. In its demise, resting in perfect harmony. The essence of coronation displaces power and division of church and state. The power symbolizing color on large canvases and below the ashes of lost empires and dreams. The beauty remains.

This project will be an active collaboration between Michel Comte and the people of Parma, whether it's artisans, models, sculptures or printers that can help in a simple way to make this beautiful exhibition happen.



Michel Comte
NEOCLASSICO E DITTATURE: LA TESI DI MICHEL COMTE

ARTURO CARLO QUINTAVALLE

QUELLA DI MICHEL COMTE, 62 ANNI, SVIZZERO, È UNA STORIA COMPLESSA E CHE VA LETTA SEGUENDO DUE PERCORSI. IL PRIMO È QUELLO DI UN GRANDE FOTOGRAFO, NOTISSIMO PER LE SUE IMMAGINI DE- LLA MODA SCATTATE IN TUTTO IL MONDO, DAGLI USA ALL'EUROPA; MA QUESTA VICENDA CHE NE METTE FRA PARENTESI UN'ALTRA, FORSE PIÙ IMPORTANTE E POCO NOTA. COMTE RIPRENDE IL MONDO DEGLI ESCLUSI, VA SUI FRONTI DI GUERRA E ALCUNE DEL- LE SUE INDAGINI, COME NELLA KABUL DISTRUTTA, E TANTE ALTRE, TESTIMONIANO DI UNA ATTENZIONE ALLE PERSONE E AI LORO DRAMMI CHE È PARALLE- LA ALLA RICERCA SUL GLAMOUR, SULLE STELLE DEL CINEMA, SUI PERSONAGGI FAMOSI. ECCO, SOLO SE SI TENGONO A MENTE QUESTI DIVERSI PIANI SI COM- PRENDE IL SENSO DI QUESTA MOSTRA, UNA MOSTRA A TESI, UNA MOSTRA PER FARE PENSARE.

PER COMTE IL NEOCLASSICO È UN SISTEMA SIMBOLI- CO DEL POTERE E DUNQUE DELLE DITTATURE E LUI, PARTENDO DA UN DIPINTO CHIAVE, LA INCORONA- ZIONE DI NAPOLEONE BONAPARTE (E DI GIUSEPPINA BEUHARNAIS) DI JACQUES-LOUIS DAVID (1805-1807), RACCONTA DELLA TRASMISSIONE DI QUEL MODELLO, DI QUEL RITUALE, DI QUEI GESTI, MA ANCHE DELLA ARCHITETTURA DEGLI EDIFICI, DEI FRONTONI, DEL- LE CUPOLE. COSÌ TORNANO I TIMPANI, TORNANO LE COLONNE NEI PROGETTI DELLE DITTATURE DEL '900, MA LE COLONNE SONO ANCHE QUELLE DELLA CIVILTÀ DEL RINASCIMENTO, DA PALLADIO A CHRISTOPHER WREN, E MAGARI ANCHE QUELLE DEL COLONNATO DI SAN PIETRO DEL BERNINI. CERTO, TIMPANI, CO- LONNE TORNANO NELLE SESQUIPEDALI MITOLOGIE DI ADOLF HITLER, TORNANO IN QUELLE DI MUSSOLI- NI, TORNANO NELLE DIMORE DI CEAUSESCU E PERSI- NO IN QUELLA DI MAO TSE TUNG, SPAZI TUTTI FOTO- GRAFATI DA COMTE, MA NON NELLA CASA DI FIDEL CASTRO CHE VIVE IN SPAZI MONACALI.

DUNQUE NELLA MOSTRA, QUESTA È LA TESI DI COM- TE, DA UNA PARTE VIENE ANALIZZATO IL MONDO NEOCLASSICO CHE HA TRASMESSO AL POTERE I SUOI SIMBOLI UN POCO OVUNQUE, DALL'ALTRA SI PRO- PONE UN CONFRONTO A VOLTE DURISSIMO FRA IL RACCONTO SCOLPITO DI GIAN LORENZO BERNINI (E MAGARI DEL MADERNO E DEL CANOVA) E LE STESSE POSE, GLI STESSI GESTI, GLI STESSI DETTAGLI RITROVA- TI DA COMTE IN SUE FOTOGRAFIE, MAGARI DI NUDO, SCATTATE ANCHE DECENNI PRIMA. CORRUZIONE DE- LLE FORME, LUNGA DURATA DI UN MODELLO? CER- TO, BERNINI È STATO, A BEN RIFLETTERE, IL MAGGIOR CONTESTATORE DEL CLASSICISMO, MA LA SUA SCUL- TURA, PER COMTE, ESPRIME LA DISSOLUZIONE, COME LO FA LA FOTOGRAFIA DI COMTE DI UNA FIGURA DI DONNA DISTESA QUASI COME UN CROCEFISSO.

IN MOSTRA CONVERRÀ FARE ATTENZIONE ANCHE ALLA MATERIA CHE COMTE PROPONE E CHE È BEN DENTRO LA RICERCA CONCETTUALE: DA UNA PAR- TE NATURE MORTE OLANDESI DEL '600, DALL'ALTRA RICOSTRUZIONI DI QUELLE "NATURE EN POSE" FAT- TE CON FRUTTI E FIORI DAL FOTOGRAFO STESSO, INFINE LE STESSE COMPOSIZIONI TRASFERITE PER CONTO DI COMTE NEL MARMO. INSOMMA, "TRADU- ZIONI" IN DIVERSI LINGUAGGI PROPRIO DI QUELLE RAFFIGURAZIONI CHE EVOCANO LA CONTEMPLA- ZIONE DELLA MORTE DEL RESTO ALLUSA, ALL'INIZIO DELLA MOSTRA, CON LE POLVERI, CENERI E MAGARI COLORI, CHE SUGGERISCONO IL SENSO PER COMTE DEL CLASSICISMO: DIMENSIONE DEL VIVERE CHE SI È COME FERMATA.

MA, AL DI LÀ DEI RITUALI E DELLE STRUTTURE DEL POTERE, DI ALBERT SPEER ARCHITETTO DI HITLER E DEGLI ALTRI CHE COSTRUISCONO MONUMENTI PER LE VARIE DITTATURE, FINO A BOKASSA, ANCHE LUI ADEPTO DEL CLASSICISMO, NON DOBBIAMO DIMEN- TICARE, E COMTE LO SA BENE, CHE IL NEOCLASSICO, ANZI LA ROMA REPUBBLICANA, SONO RIFERIMENTO PER IL MONDO DELL'ILLUMINISMO E POI DELLA RI- VOLUZIONE FRANCESE, DUNQUE ALLA RADICE, ALLA ORIGINE DELLE NOSTRE DEMOCRAZIE.

UNA MOSTRA DUNQUE DA FAR PENSARE, UNA MAC- CHINA PER RIFLETTERE, UNA CRITICA DURA ALLE SIMBOLOGIE, AGLI OGGETTI, AI GESTI, ALLE FIGURE DEL POTERE.