Light III

Galerie Urs Meile Beijing

19 May
-
10 August 2018



Erosion (installation)


2018


Installation, 516 elements, each 33 x 33 x 10 cm
porcelain, rock salt, rock flour and mineral pigments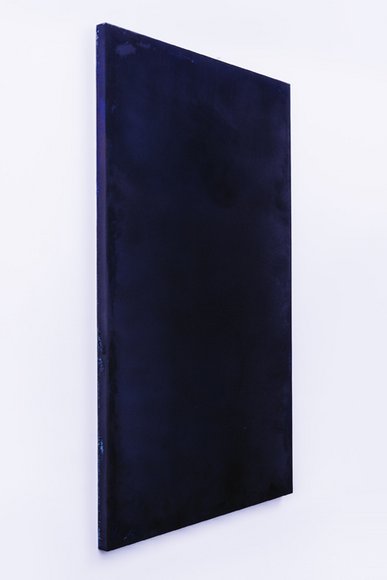 Salt and Dust, Blue III

2018

280 x 170 x 8 cm
mineral pigments, rock salt, coal on rice paper (fermented type) mounted on wooden board
Salt and Dust, White V

2018

280 x 170 x 8 cm
mineral pigments, rock salt, coal on rice paper (fermented type) mounted on wooden board
Salt and Dust, Blue I

2018

33 x 33 x 4 cm (framed: 49 x 49 x 10 cm)
mineral pigments, rock salt, coal on rice paper (fermented type) mounted on wooden board
Salt and Dust, Black II

2018

33 x 33 x 4 cm (framed: 49 x 49 x 10 cm)
mineral pigments, rock salt, coal on rice paper (fermented type) mounted on wooden board
Salt and Dust, White I

2018

33 x 33 x 4 cm (framed: 49 x 49 x 10 cm)

mineral pigments, rock salt, coal on rice paper (fermented type) mounted on wooden board
Salt and Dust, White III

2018

33 x 33 x 4 cm (framed: 49 x 49 x 10 cm)

mineral pigments, rock salt, coal on rice paper (fermented type) mounted on wooden board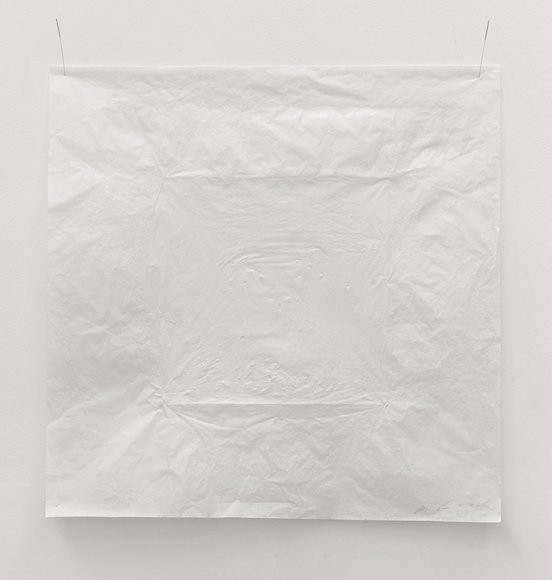 Ombre

2018

66 x 66 cm
distilled water on handmade raw rice paper

Erosion

2018

33 x 33 x 10 cm

porcelain, rock salt, rock flour and mineral pigments

Michel Comte – Light III

Text by Clemens Jahn

Translated by Patrick Hubenthal


With Light III, opening in May 2018 at Galerie Urs Meile Beijing, the Swiss artist and photographer Michel Comte continues a series of exceptional exhibitions begun in 2017 at the MAXXI museum in Rome and the Triennale museum in Milan, where the shows Light and Black Light, White Light opened just a few days apart last November.[1]

"Global warming isn't a prediction, it's happening," wrote the American climate scientist James Hansen a few years ago in the New York Times.[2]That statement could serve as a motto for Comte's exhibition series, which deals with the dramatic consequences of climate change. The Light project focuses on the rapidly accelerating melting of the glaciers, one of the most visible symptoms of the now all but unstoppable phenomenon of global warming. In Light III, Comte also addresses the salinification of the ocean and the ever-increasing pollution of the air with carbon dioxide. A passionate mountain climber for many years, Comte began investigating climate change and its effects as a university student. About ten years ago the artist, who is now sixty-four, decided to wind down most of his activities as a commercial photographer in order to focus artistically on themes like these.

At the heart of Light III is an approximately two-meter-high wall of ceramic blocks running along the longest side of the gallery's exhibition space. About 450 unique blocks, specially manufactured for the exhibition, form a color gradient running from black to white. The dark-colored blocks were fired with ground stone and coal. The latter ingredient represents the layer of soot deposited on glaciers, which is primarily produced by the burning of coal and has been a cause of glacial recession since the nineteenth century. A mixture of salt, rock flour, and pigment gives the light-hued blocks their color. The salt symbolizes the increases in ocean salinity resulting from warming-caused changes in the global cycle of evaporation, precipitation, and water circulation. Rock flour is the product of the great pressure exerted by masses of glacial ice on the scree beneath; it is what makes glacial lakes bright blue. Comte also took pigment rubbings from each of the 33 × 33 × 15-centimeter blocks.

The exhibition's second centerpiece is a sequel to the installation Light. Requiem, which was also shown as part of the exhibition Light in Rome in 2017. There, Comte presented a mountain-shaped chunk of granite in the middle of a large darkened room. The texture of a glacier was projected onto the surface of the granite, gradually vanishing until, in the end, only the naked gray stone remained.[3] An additional element of the piece was an audio recording of glacier ice cracking and breaking, filling the cavernous, nearly empty exhibition hall with an oppressive and unsettling atmosphere.

A polished black block of granite will be presented in shattered pieces – this time without a projection – on a 4 × 4-meter metal platform suspended above the ground.

At Black Light, White Light in Milan, Comte's treatment of the theme of glacial melting was no less symbolic. One of the pieces he showed there, titled Glacier Lake. It's too late to save but not too late to slow down the process, consisted of a huge rectangular basin containing several large blocks of ice, each weighing multiple tons, which slowly dissolved into water over the course of the exhibition.

Alongside his installations at Light and Black Light, White Light, Comte also exhibited striking photographs of the Roseg, Aletsch, and Morteratsch glaciers in Switzerland. The large-format pictures were printed on extremely thin and fine cotton fabric and mounted behind black glass in custom-built mirror-backed frames. Displayed lying on the floor, these sculpture-like works were juxtaposed with glacial talus cast in resin. The photographs show both the breathtaking beauty of nature's spectacle and the bleak inhospitality of the high alpine landscape, recalling NASA images of uninhabitable alien planets.

Comte's glacier photos are more than just an implicit depiction of impending or actually occurring loss. The image used for the Milan exhibition's poster also showed enormous plastic sheets from British Columbia, designed to protect glacier ice from sunlight – an explicit and sobering reference to the nearly unstoppable destruction.

Michel Comte's almost religious-seeming artworks strive toward the sublimity of that which may soon vanish or has vanished already. For the artist, however, Light is about much more than simply providing an experience of the beauty of the transitory. With his ambitious exhibition projects, he seeks to create awareness of climate change and call attention – with clear statements, high-visibility actions, and impressive feats of aesthetics – to its devastating effects. Only if we change ourselves, our lifestyle, our mobile and consumerist behavior, will we have any chance of checking the environmental destruction. As it says in the title of the piece described above, it's "not too late to slow down the process." Comte believes there is still hope, and he himself leads by example: In creating his exhibitions, he uses no artificial materials and has everything he shows manufactured locally.

For 2019, the artist is planning a major land-art project in the Mojave Desert, to be titled The Ring of Fire. With it, he hopes to highlight another consequence of climate change, the increasing desertification of large swaths of the Earth. Comte's goal as an artist is nothing less than the creation of a movement – and he is pursuing this goal by every means available. For him the ideal museum is, as he puts it, "outdoors and everywhere."

The exhibitions Light and Black Light, White Light were curated by Jens Remes, who was also responsible for the art direction of the photo book Light.[4]This lavishly designed three-volume set collects more than five hundred photographs taken during Comte's numerous mountain-climbing expeditions. The product of many years of intensive dialogue between Comte and Remes, Light reconfigures the artist's extensive collection of photographs according to formal and aesthetic criteria. The clear, progressive visual language of the exhibitions carries over seamlessly to the book design.

Light III is scheduled to open May 27, 2018 at Galerie Urs Meile Beijing. The gallery will also show selected works by Comte at Art Basel Hong Kong (March 29–31, 2018).



Text by Clemens Jahn

Translated by Patrick Hubenthal


---

[1]Light was shown at MAXXI in Rome from November 15 to December 17, 2017. From November 28 to January 1, 2018, the Triennale museum in Milan hosted the exhibition Black Light, White Light.

[2]James Hansen, "Game Over for the Climate," New York Times, May 10, 2012, New York edition, A29. http://www.nytimes.com/2012/05/10/opinion/game-over-for-the-climate.html.

[3]The projection continued on the outside of the Zaha Hadid–designed MAXXI building during the first few days of the exhibition, with abstract glacier motifs projected onto the museum's facade each night after dark.

[4]Michel Comte, Light (Göttingen:
Steidl, 2017).

Michel Comte: Light III
Galerie Urs Meile Beijing
D10, 798 East Street, 798 Art District, No. 2 Jiuxianqiao Road Chaoyang District, 100015 Beijing, China
19 May 2018 to 10 August 2018
Preview: Friday 18 May, 4-6.30pm

Michel Comte's Light III presents in China
Several works to explore the impact of environmental decline
on Earth's oceans and glaciers

From 19 May 2018, Michel Comte will present Light III at Galerie Urs Meile Beijing, in an exhibition featuring several works that explore the impact of environmental decline on glacial landscapes and our oceans.

With Light III, the Swiss artist and photographer continues a series of evocative exhibitions begun in 2017 at the MAXXI museum in Rome and the Triennale museum in Milan, where the shows Light and Black Light, White Light opened last November.

The pieces for Light III are made in and made from China, both revealing and connecting to the effects of climate change in the country; Michel Comte has been in China for several months prior to the exhibition, sourcing materials and creating the works.

At the heart of Light III is a 580-piece porcelain installation completely done by hand, with layers of salt and pigment used to create a immense horizon of a dying glacier in full abstraction, acting as a symbolic reference to the environmental effects of pollution on glacial ice. This will be complemented by a large series of rubbings made from 580 porcelain pieces, as well as eleven salt and dust pigment paintings. In creating his exhibitions, Comte uses no artificial materials; everything he exhibits is manufactured locally.

The exhibition Light III opens on 19 May 2018 at Galerie Urs Meile Beijing and runs until 10 August 2018

To obtain images, arrange interviews and for other press requests please contact:

Júlia Frate Bolliger at Pickles PR
+ 49 176 25155891 | julia@picklespr.com

Irena Häcky at Galerie Urs Meile
+41 41 420 33 18 / irenahaecky@galerieursmeile.com

Editors' notes

About Michel Comte

Michel Comte is Swiss artist, photographer and environmental advocate. Originally trained as a professional art restorer, Comte is a self-taught photographer who has significantly influenced contemporary photography. In addition to his commercial work, he has collaborated on documentary assignments in war zones in Iraq, Afghanistan, Bosnia, Sudan and Cambodia for the international Red Cross and his own non-profit organisation, the Michel Comte Water Foundation. His recent works include the feature film, The Girl from Nagasaki (2013) — a retelling of the classic opera Madame Butterfly which premiered at the Sundance Film Festival in 2014, as well as his evocative and powerful Light series, which explores the impact of environmental changes via sculpture, (video) installations and photography.

About the Light series
Michel Comte's Light series explores the impact of environmental changes by way of sculpture, (video) installations and photography. The first exhibition, Light, was held at MAXXI in Rome from 14 November to 17 December 2017. The second, Black Light, White Light, was presented at the Triennale di Milano from 28 November 2017 to 1 January 2018. These two exhibitions were curated by Jens Remes, who was also responsible for the art direction of the accompanying three-volume publication, Light, which features more than 500 photographs taken during Comte's numerous mountain-climbing expeditions. In 2018, the Light series travels to China with the presentation of Light III in Beijing at Galerie Urs Meile. The artist is planning a major land-art project in 2019 in the Mojave Desert called The Ring of Fire. With it, he hopes to highlight another consequence of climate change, the increasing desertification of large swaths of the Earth. With these ambitious exhibition projects, Comte seeks to create awareness of climate change and call attention to its devastating effects.

About Galerie Urs Meile Beijing

Since its establishment in 1992, Galerie Urs Meile has contributed to the presentation and dissemination of contemporary art, from painting and sculpture to photography, installation and video. It was one of the first international galleries to focus on the Chinese art scene and has been working on an international level with Chinese artists since 1995. The gallery has two locations, in Lucerne (Switzerland) and Beijing (China). While the centre of operations is based in Switzerland, the Beijing gallery has established itself as an international meeting place for collectors, curators, artists and aficionados of the arts.
米歇尔·康特: 《光 之三》
麦勒勒画廊北京
开幕预览:2018年5月18日, 下午4点⾄至6点30分
展览⽇期:2018年5⽉19⽇⾄8⽉10⽇ 地址:北京市朝阳区酒仙桥路路2号798艺术区798东街D10

⽶歇尔·康特的新作《光 之三》将在中国展出 作品探讨了环境衰退对海洋和冰川的影响

瑞⼠艺术家Michel Comte(⽶歇尔·康特)将于今年5⽉19⽇在北京⻨勒画廊展出他的 近期作品《光 之三》。展览将探讨环境衰退对冰川地貌和海洋的影响。

这位瑞⼠艺术家/摄影师,于2017年底分别在罗⻢的MAXXI美术馆和⽶兰的三年展美 术馆举办了颇具启发性的展览"Light"(《光》) 和 "Black Light,White Light"(《黑 光,白光》)。"Light III"(《光 之三》)是继这⼀系列列后的⼜一展览。

《光 之三》全然于中国取材,在中国制造。这既体现也关系到⽓候变化对中国的 影响。为了在当地收集材料和准备这次展览的作品,⽶歇尔·康特于展前在中国⼯作了 几个月之久。

《光 之三》的核心作品是一件完全⼿工完成的,由580件瓷器组成的,⽤盐和颜料料 层创作的一个抽象的,庞大的,濒临死亡的冰川装置作品。象征着环境污染对冰川的 影响。 这次展览包括一件由580件瓷器拓片制成的大型装置作品,以及由盐和粉尘制 成的颜料料创作的11幅绘画。

在准备这次展览的过程中,米歇尔·康特没有使⽤人造材料。他所展示的所有作品都是 在当地制造的。《光 之三》将于2018年5⽉19⽇到 8⽉10⽇在北京⻨勒画廊展出。

如需要作品图⽚,了解更多信息或预约采访,请联系:

Pickles PR Jane Wang

+31 6 51196721/jane@picklespr.com

Galerie Urs Meile
Irena Häcky
+41 41 420 33 18 / irenahaecky@galerieursmeile.com

编辑寄语:

关于 Michel Comte
Michel Comte(⽶歇尔·康特)瑞⼠艺术家,摄影师和环保倡导者。 作为一名专业的艺术修复师,Comte还是一位⾃学成才的摄影师,并对当代摄影具有 重⼤的影响。除了他的工作之外,他还为国际红十字会和他⾃己的非营利组织 "⽶歇尔·康特⽔基⾦会",在伊拉克,阿富汗,波斯尼亚,苏丹和柬埔寨战区进⾏纪录⽚工作。 他最近的作品包括2013年的电影《来⾃长崎的⼥孩》,2014年年在 Sundance Film Festival(圣丹斯电影节)⾸映的经典歌剧《 蝴蝶夫⼈》,以及他精美有⼒的以环保为 主题制作的《光》系列。

关于《光》系列米歇尔·康特的作品《光》系列列通过雕塑,(录像)装置和摄影等方式探索了环境变化 的影响。《光》的第⼀次展览是在2017年11⽉14⽇至12⽉17⽇的罗⻢MAXXI美术馆。 第⼆次,《黑光, 白光》,于2017年年11⽉28⽇至2018年1⽉1⽇,在⽶兰三年展 出。Jens Remes作为这两次的展览的策展⼈, 也担任了三卷本出版物《光》的艺术 指导,该刊物收录了Comte多次登⼭探险期间拍摄的500多张照⽚。 2018年,《光》系列来到了中国,并将在北京的⻨勒画廊以《光 之三》的主题展出。与此同时, 这位艺术家正计划于2019年在Mojave Desert (莫哈⻙沙漠)开展⼀一项名为"The Ring of Fire"(《⽕圈》)的⼤型⼟地艺术项目。他希望强调⽓候变化的另⼀个后果, 即地 球上的⼤片沙漠化日益加剧。通过这些大型的展览项目,⽶米歇尔·康特希望提高人们对 气候变化的认识并唤起人们对其破坏性影响的关注。

关于 Galerie Urs Meile /⻨勒画廊麦勒画廊成立于1992年,一直致⼒于展示和传播当代艺术,涵盖绘画、雕塑、摄影、 影像、装置,及⾏为等多种艺术创作形式。⾃1995年起,⻨勒画廊进驻中国当代艺术 界,可谓第一批较早深⼊探索中国当代艺术的国际画廊。画廊在瑞士卢森和中国北京 开展工作:管理中心位于瑞士,北京空间已成为收藏家、策展⼈以及艺术爱好者熟知 的国际聚集场所。